As we celebrate more South African MMA athletes achieving international success, we look back at the first steps and realize what a giant leap it was towards upgrading South African MMA gyms to international standards.
International athletes trust Zebra Mats
For more than two decades, Zebra remains at the forefront of high quality, performance driven martial arts equipment. Legendary UFC Fighters like Randy Couture, Renzo Gracie, Brock Lesnar, Rashad Evans – to name a few – all trusted Zebra as their official training mat.
Similarly, today's Elite Athletes around the world including UFC fighters Israel Adesanya, Sean O'Malley, Jessica Eye, Lauren Murphy, Scott Holtzman, Dan Moret, Michelle Waterson – to name a few – also trust Zebra as their official training mat and training platform.
#TrainHarder #TrainWithConfidence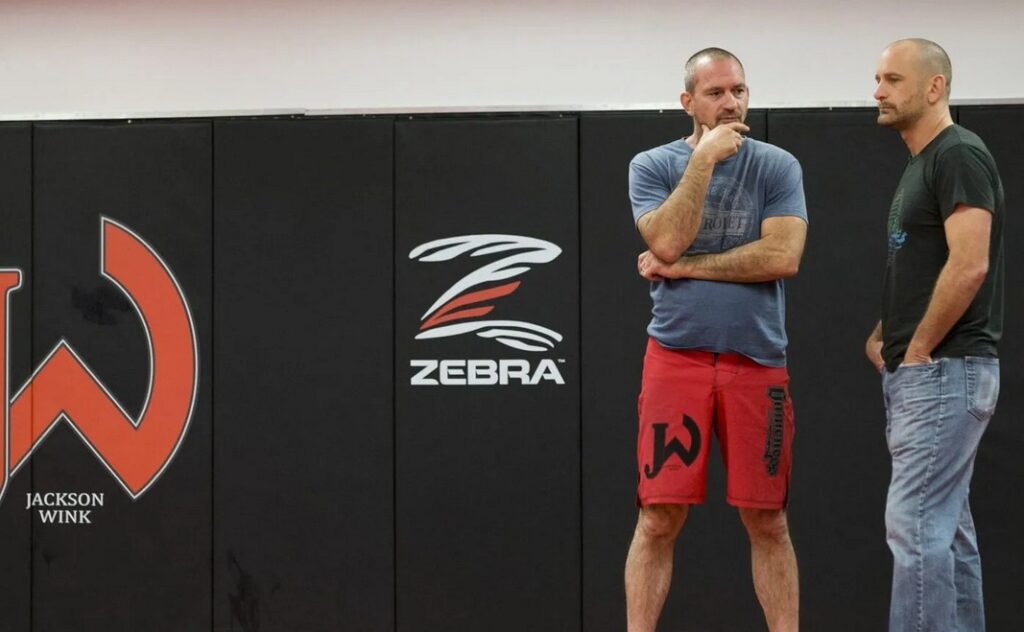 Jackson Wink MMA is a prime example of international coaches trusting the Zebra training platform to create top level fighters. These coaches push their athletes hard to maximum potential, while trusting Zebra to keep the risk of injury to a minimum.
"If I go as hard as I can in practice, make sure it's a lot harder than a fight, then the fight's going to be easy."
"I make my training so hard that it is impossible that the fight will be harder than my training."
Level the playing field with Zebra Mats
With international athletes training on high-performance mats, our South African MMA athletes could find themselves at a potential disadvantage. They need to be training as hard (and even harder), utilizing similar benefits from the same training platform as their international MMA competitors. Certainly, we all understand that every advantage, however small,  can influence the outcome in MMA competition.
Zebra Mats created a level playing field for our South African MMA athletes, giving them an equal advantage to succeed at international level MMA competition.
"When you work hard to the point where you truly believe that no one's working harder than you, there's no need to fear. "
The Upgrade to Zebra Mats
The professional MMA Community in South Africa understood the need to upgrade their training facilities. Firstly, what must be applauded, is the effort and dedication they put into upgrading their training facilities. They engaged with their sponsors, held events and offered member/community based incentives to get their training facilities fitted. REPS was one of the first Zebra fitted facilities with head coach Rico Hattingh. Soon thereafter, other professional athletes and coaches joined the Zebra transformation run, including Mike Mouneimne from PFA, Norman Wessels and the Fight Fit Militia Community (now Quan-Wessels), Boyd Allen and the APEX team and Dricus Du Plessis from the CIT Performance Institute.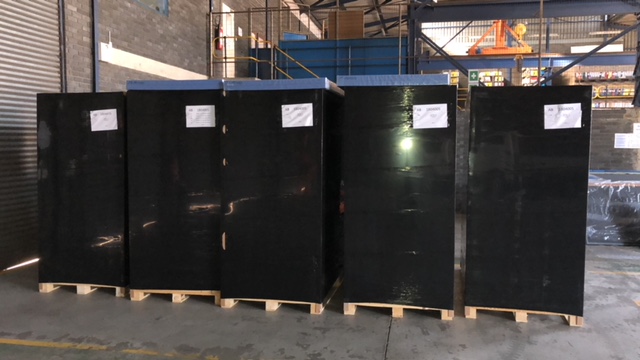 Zebra SA and Zebra USA, worked together with the smaller clubs to combine their orders into a single, large order. This allowed them to benefit from bulk discounts on the mats. In addition, they also took full advantage of Full Container Load discounted pricing. Learn more about Zebra Group Buy Offers.
In addition, Zebra Wall Padding provided safety and protection, while also allowing athletes to use the maximum available mat space.
Furthermore,  Zebra Cage Panels added another dynamic to the training space, allowing athletes to train their cage technique. Most Zebra Cage Panels in these top MMA training facilities are sponsored by Zebra Mats South Africa (Pty) Ltd.
Top MMA facilities in SA fitted
Consequently, by the end of 2018, we had most of the top professional MMA studios in South Africa training on Zebra.
The Official Mat partner of the EFC
The EFC plays a huge role in creating an international competition platform for promoting MMA in South Africa and around the world. Similarly, it has also promoted and supported the Zebra Mats effort to upgrade South African gyms to international standards. Firstly, they make international competitors feel right at home, by hosting them at Zebra fitted facilities here in South Africa. Their event promotional videos are also filmed at these Zebra fitted facilities and promoted on various media platforms, including television and social media. Secondly, Zebra is the official mat for their The Fighter Series. Thirdly, they use Zebra Mats in their backstage warm-up areas at EFC events and in the EFC Performance Institute.
Video footage courtesy of the EFC
"When we introduced Zebra Mats backstage in the warm-up areas at EFC events, all the EFC athletes, teams and coaches were extremely happy. The feedback is that Zebra Mats are the best mats that they have trained and competed on. The Zebra Mats have also been in use at the EFC Performance Institute in Sandton, with various fight teams coming through to train on them. EFC looks forward to continuing its affiliation with Zebra Mats for many years to come."
Unleash the Champion in You
We congratulate and bear witness to the international successes of South African MMA athletes like Don Madge, JP Buys, Garreth McLellan, Champion Dalcha and Dricus Du Plessis – and their coaches – who train these amazing athletes on Zebra Mats. Step onto Zebra MMA mats and Unleash the Champion in You! #TrainWithConfidence
How you can upgrade to Zebra Mats
Reach out to Zebra Mats SA for a free consultation and a free 3D rendering of your dream facility. You can also use Zebra Quick Quotes for quick and easy cost estimates.
3. Zebra Group-Buy Offers
Is patience your virtue? Do you have a long-term vision or goal to upgrade your training facility to Zebra Mats in the near future? Then, a Zebra Group Buy could be the most affordable way to get your Zebra Mats. Learn more about Zebra Group Buy Offers.
"Don't be afraid to spend money to make money.
That's one thing I've never been afraid of...
to invest in myself."