We fit the top martial arts facilities in South Africa and take great pride in our work. We invite you to find inspiration from some of the Zebra Installations we've done over the years. Every facility and every installation is different. Therefore, we work closely with you to guide you through the entire process. From expert facility consultation and design to installation services, our professional team will ensure your vision is executed on time and on budget. So, whether you are an established facility, a new business, a small gym or one of the most premier and elite organizations on the planet, Zebra is your trusted partner.
Our gallery of Zebra Installations
Fight Fit Militia: One of the largest Zebra Installations in SA
The Fight Fit Militia training facility is of one of the largest Zebra Installations in Africa. This world-class martial arts facility boasts a massive 400m2 of 50mm Zebra MMA Mats in blue and grey demarcated training areas. In addition, Zebra Wall Pads  protect and allow students to safely use the maximum mat space. The Fight Fit "skull-and-wings" artwork is wide. As a result, wider wall pads showcase the magnificent branding in this facility.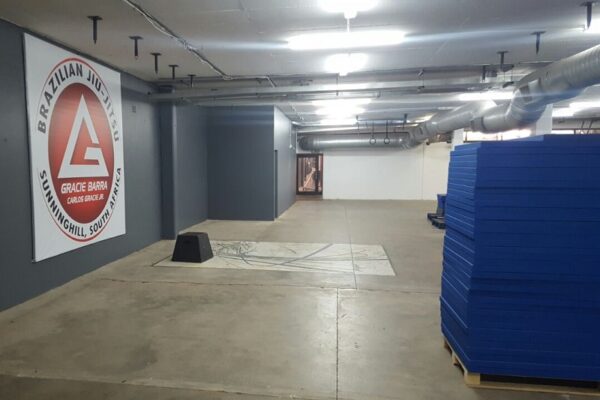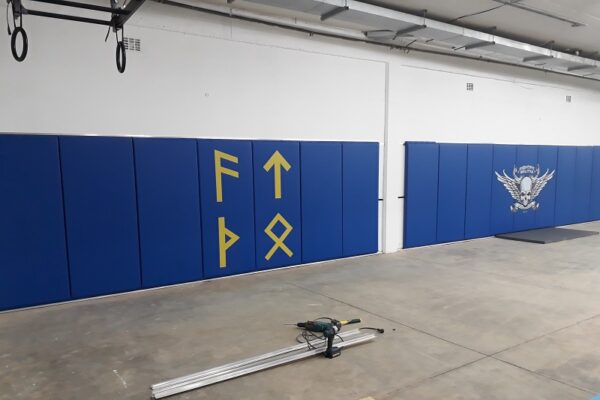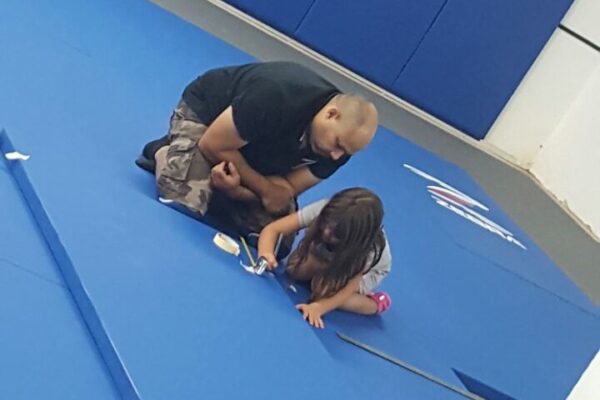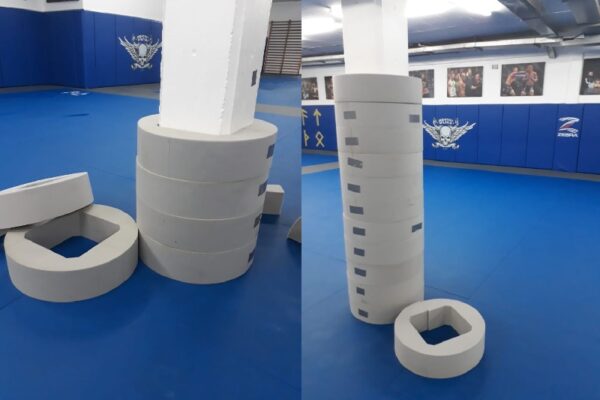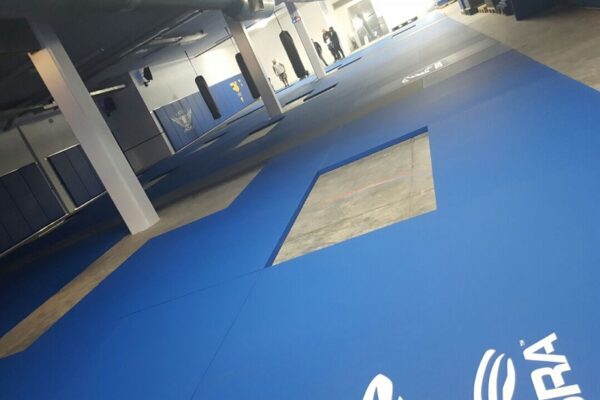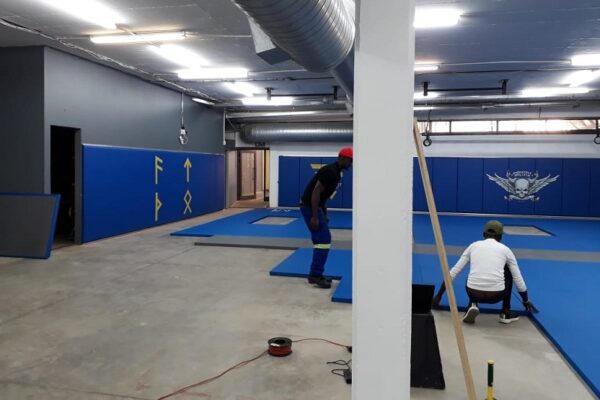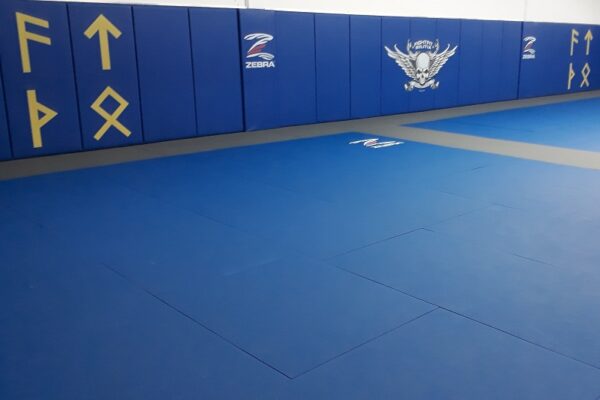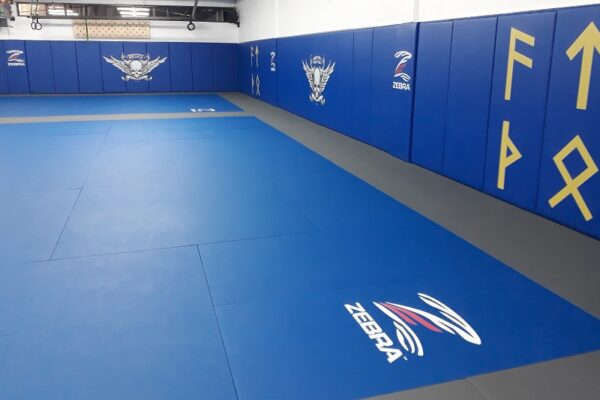 At the center of every Zebra Mat is a 100% recycled, open-cell, multi-density, foam held together with a proprietary adhesive process. Thus, allowing us to confidently offer a 15-year product life expectancy alongside the Zebra Mats 10-year warranty.
CIT Performance Institute
The CIT Performance Institute features a fully-fitted 200m2 Zebra Installation. This facility is considered one of the top MMA training facilities in South Africa for good reason. Firstly, it features the Undisputed Champion of Mats: 50mm Zebra Mats. Secondly, Zebra Wall Pads allow athletes to safely use the maximum mats space. Thirdly, a custom Zebra Cage and Zebra Cage Panels ensure that your cage technique delivers a punch. The Zebra Wall Padding and Zebra Cage Panels are manufactured by Zebra Mats in South Africa.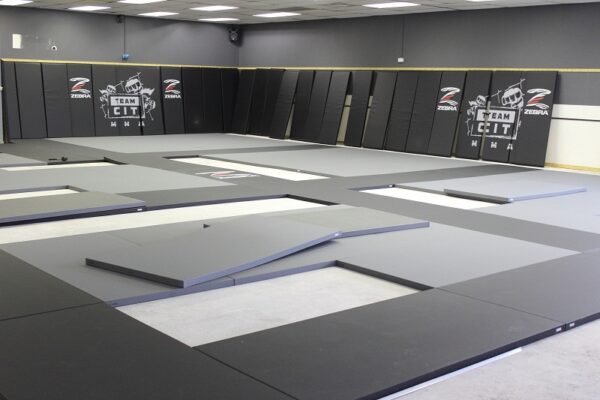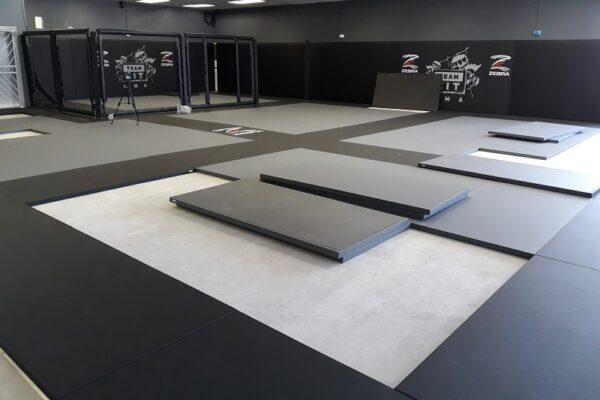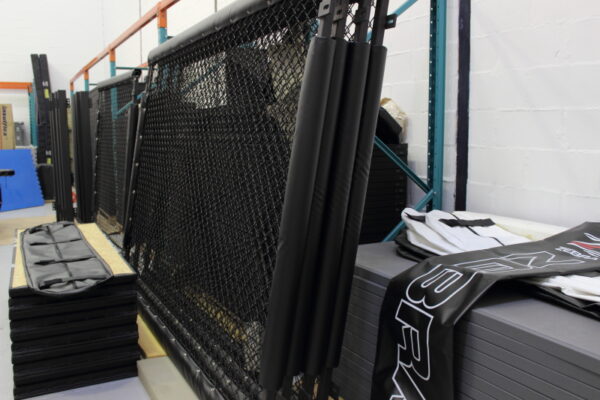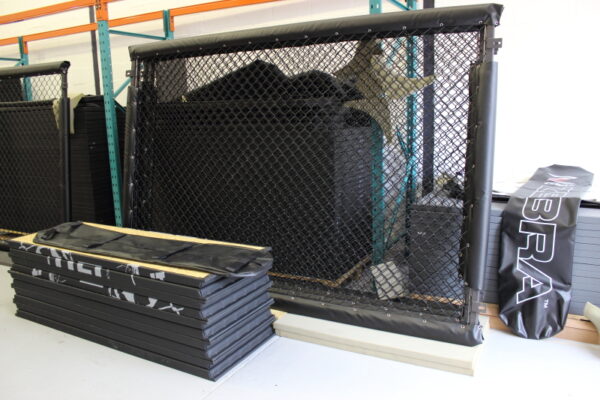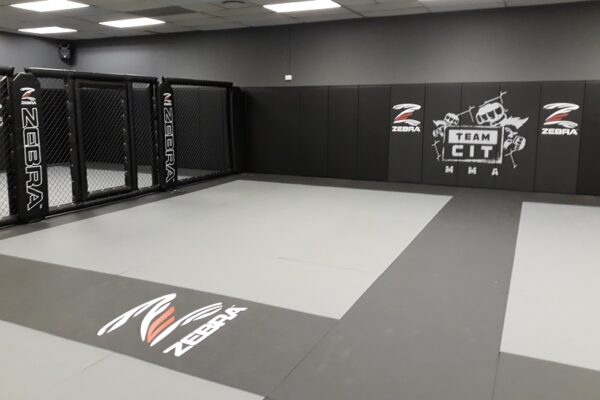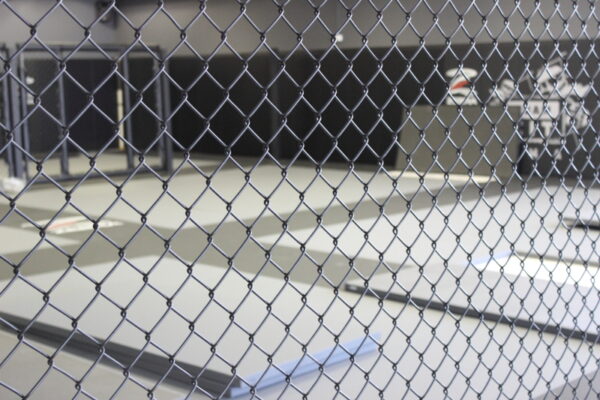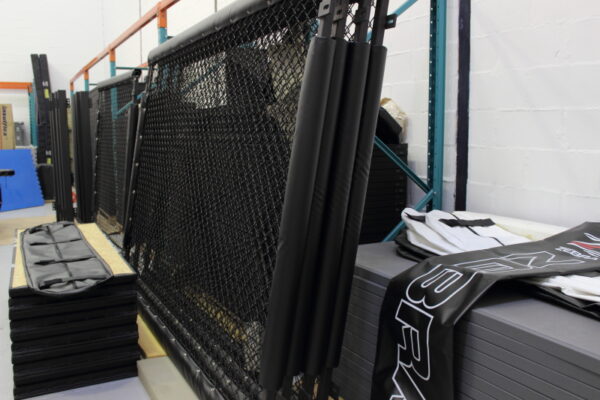 Every Zebra Mat exterior is surfaced and edged with a closed-cell, reinforced vinyl that is internationally certified as phthalate free and receives an antimicrobial treatment to help prevent microorganism growth. Hand-finished corners ensure a moisture-proof seam, and the underside is completed by a anti-skid natural rubber surface for added stability.
Located on a beautiful farm in the Eastern Cape, the fully-fitted Warehouse MMA features 70m2 of Zebra 50mm MMA mats. In addition, Zebra Wall Pads cover all the walls and Zebra Cage Panel Walls create a trainable room divider.
A truly blessed and memorable installation, including the people (and ostriches) we met. Nick, Tash and their Warehouse MMA family are truly great and generous people.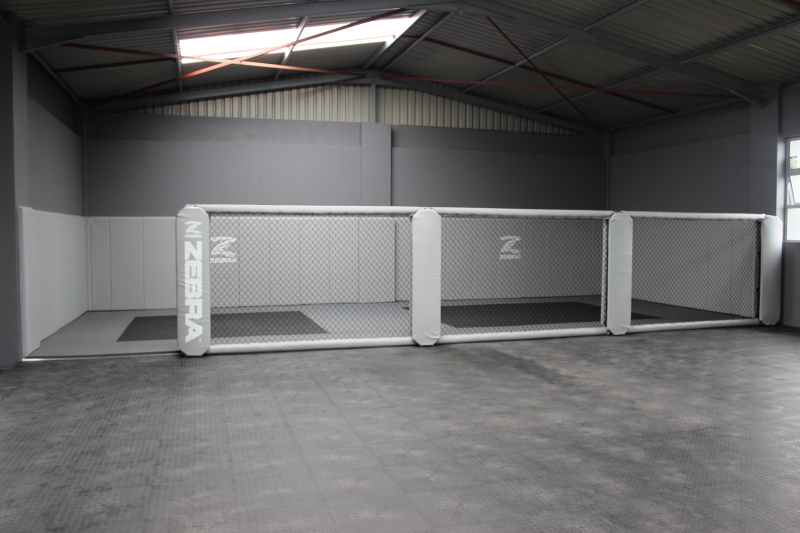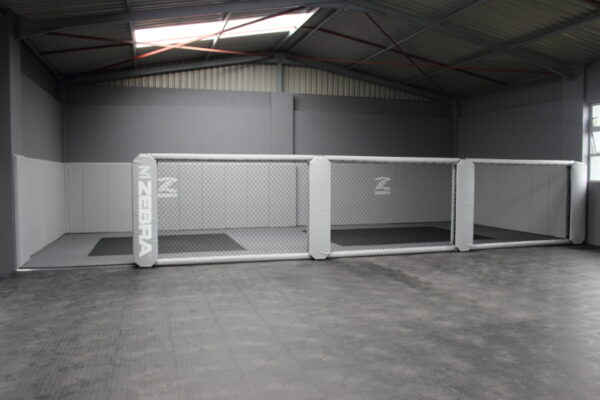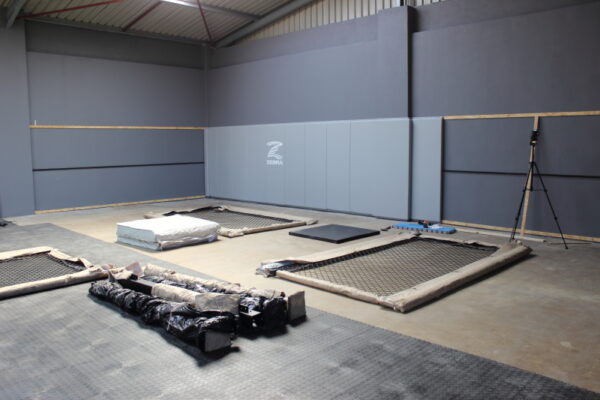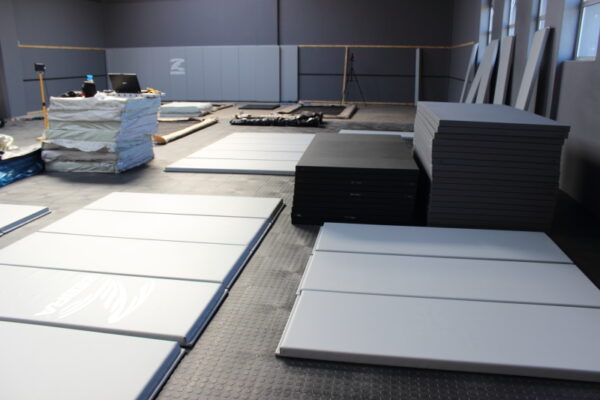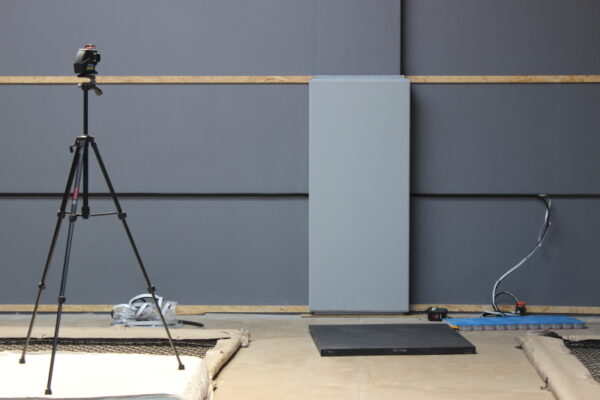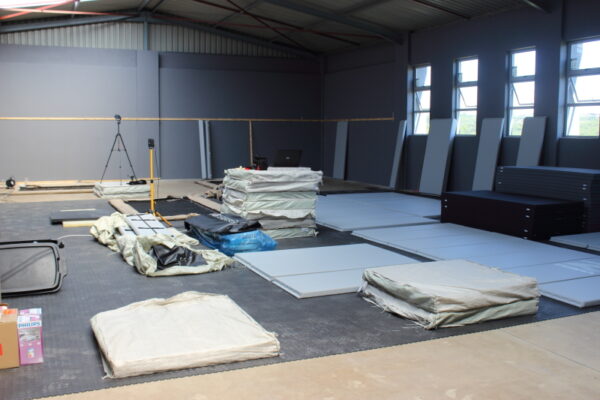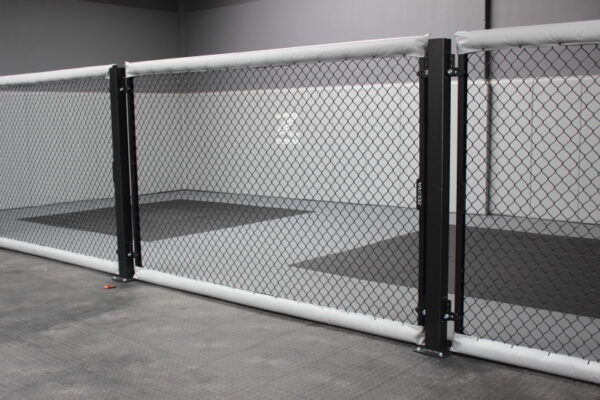 "A massive thank you to Zebra Mats - South Africa- Johann and Anita worked absolutely flat out to get the gym installed to perfection. To say we are impressed would be an understatement - they've made dreams come true here at The Warehouse and their passion for the industry has been admirable to say the least. We have loved every single moment spent with them during this process and couldn't be more grateful for the extreme effort they have put in to getting our gym to such an incredibly high standard. We can't wait to open our doors! Johann and Anita, we really couldn't thank you enough and really can't wait to see you guys again, you're both welcome any time.
All the best, keep doing what you do best."
Apex is the home of the legendary Coach Quan, Boyd Allen and many other top South African MMA athletes. This facility features a 240m2 Zebra Installation complete with branded Zebra Wall Pads. Check out the functional custom Zebra Cage Panel in front of the patio door.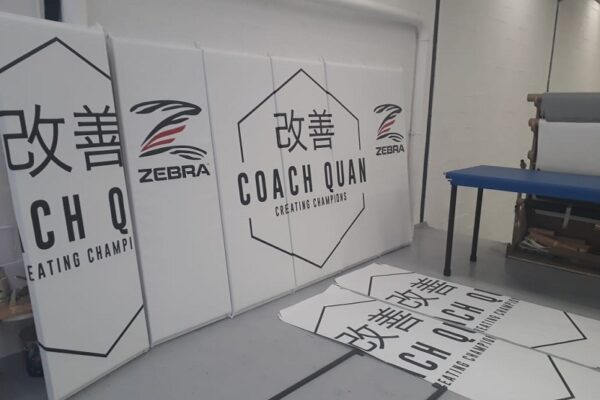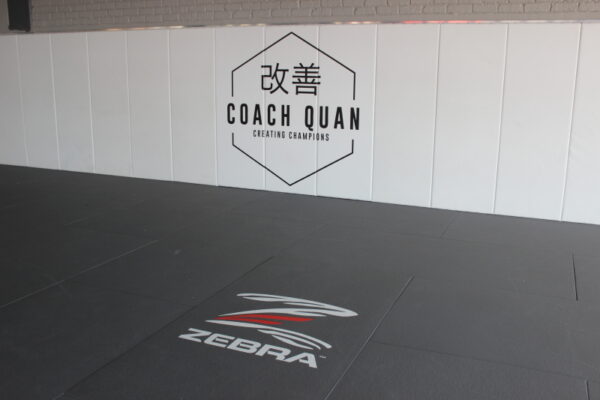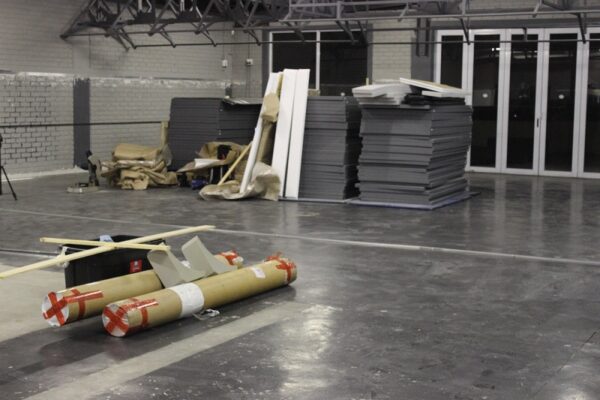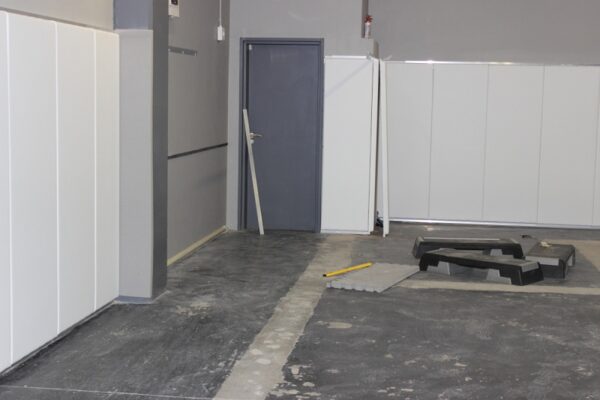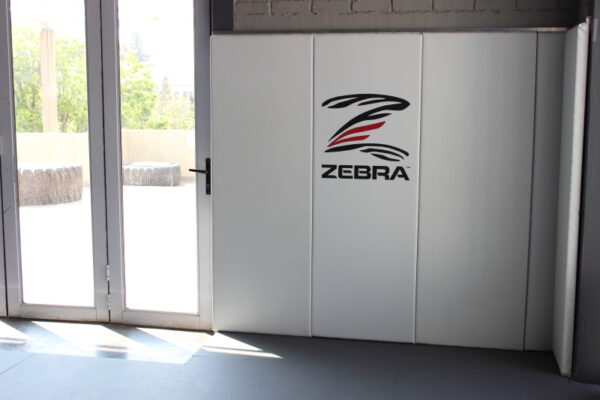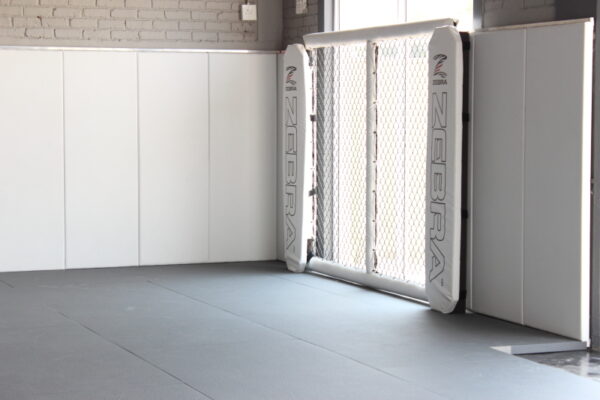 Zebra Wall Pads and Zebra Cage Panels are manufactured in South Africa. Therefore, we can adjust their sizes and widths to fit your space requirements.
EFC Performance Institute
The Official Mat Partner of the EFC
The EFC uses Zebra Mats in their backstage warm-up areas at their events. In addition, their Performance Institute in Sandton also features a 100m2 Zebra Installation. Furthermore, Zebra Mats also feature in their The Fighter Season 1 & Season 2 series.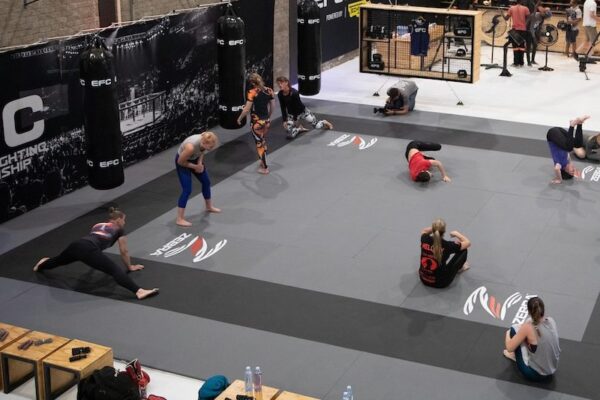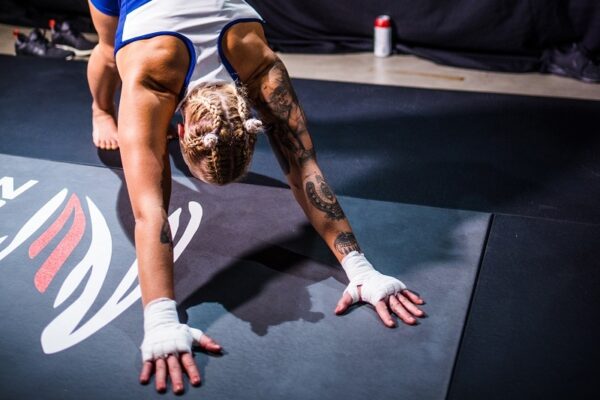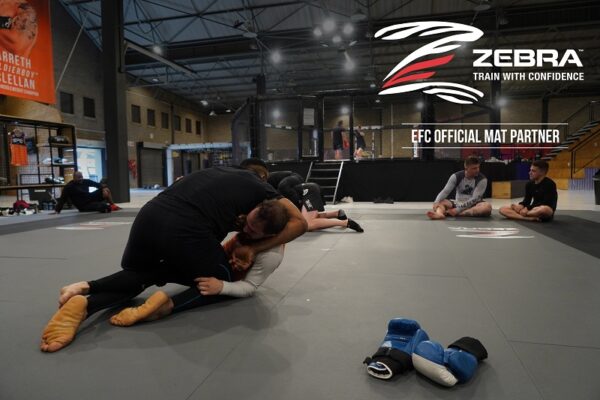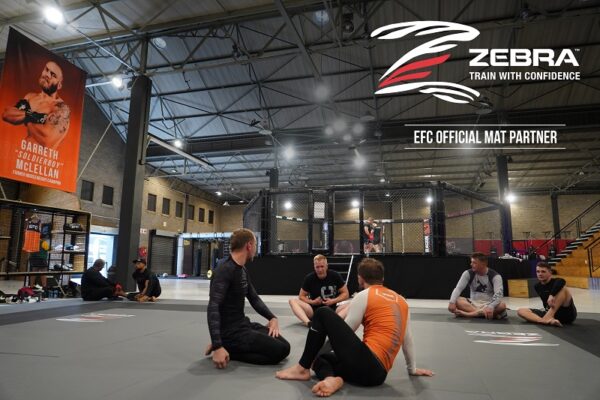 "When we introduced Zebra Mats backstage in the warm-up areas at EFC events, all the EFC athletes, teams and coaches were extremely happy.
The feedback is that Zebra Mats are the best mats that they have trained and competed on.
The Zebra Mats have also been in use at the EFC Performance Institute in Sandton, with various fight teams coming through to train on them.
EFC looks forward to continuing its affiliation with Zebra Mats for many years to come.
Located in Linden Johannesburg, The FORT features the Zebra 50mm MMA mat. In addition, the Zebra Wall Pads protect and allow students to use the maximum mat space. Despite some tricky pillar and window custom wall padding, we managed to do some on-site wall pad modifications (and a bit of luck) – we got it sorted.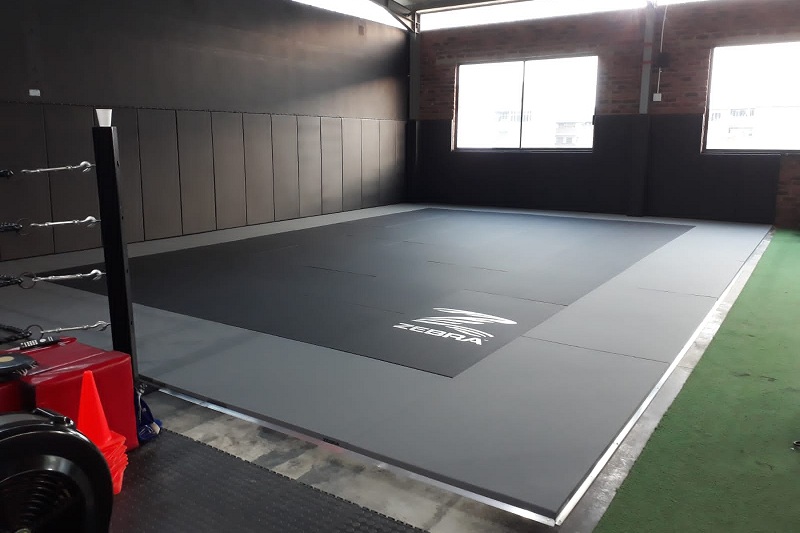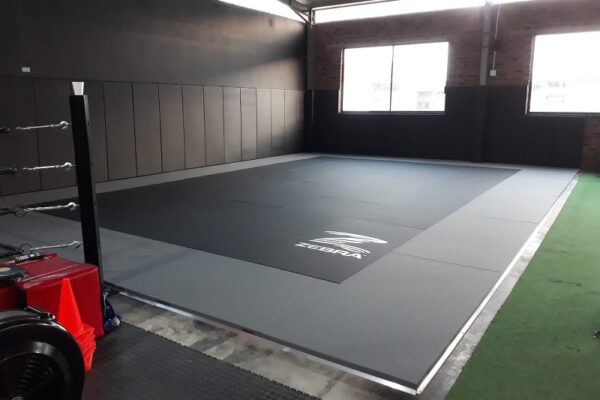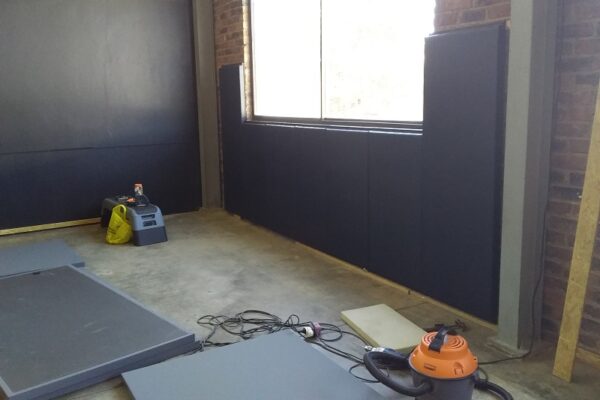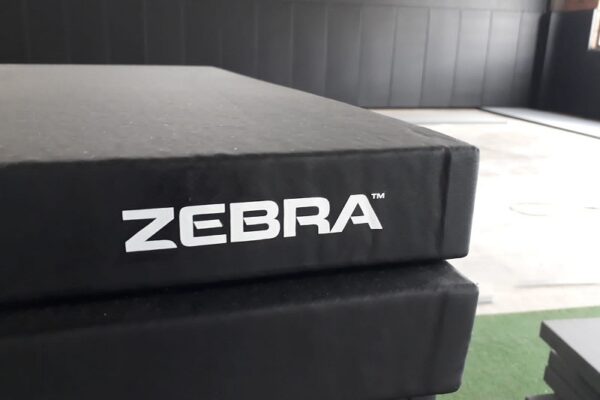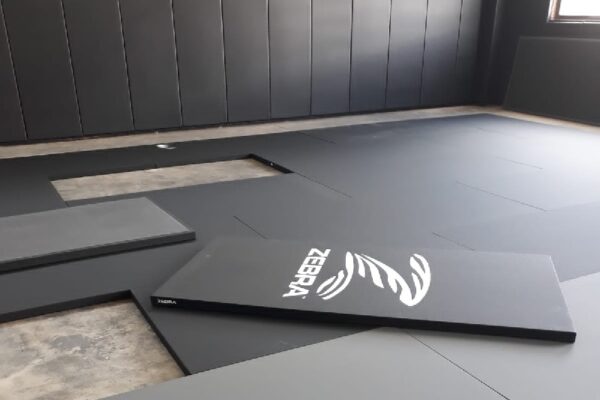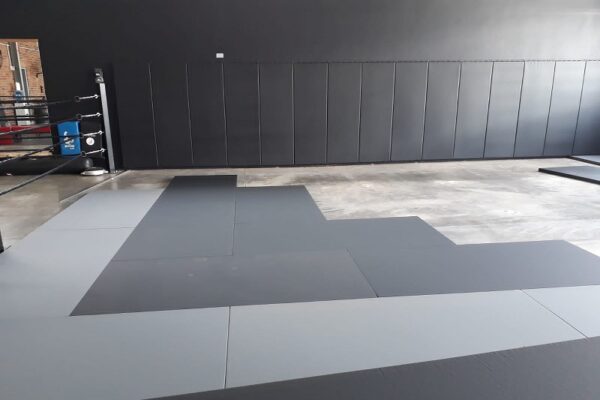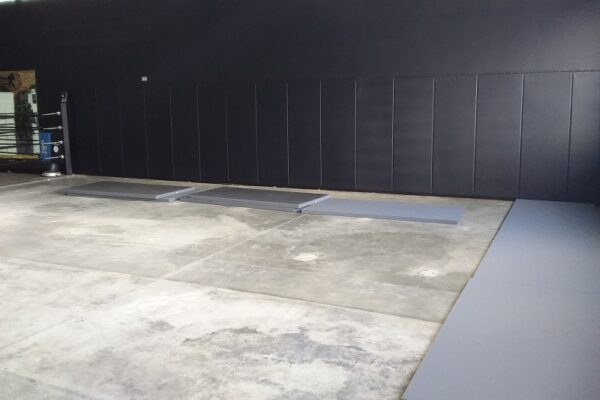 "A massive thank you to Johann and his team for this installation over Easter weekend!
You went above and beyond Sir and I think the results speak for themselves."
The SBG Martial Arts Training Facility is fitted with 130m2 of Zebra 50mm MMA mats. In addition, the custom Zebra Wall Pads provide safety and allow maximum mat space to students. Our customers simply love the small custom wall pads we do.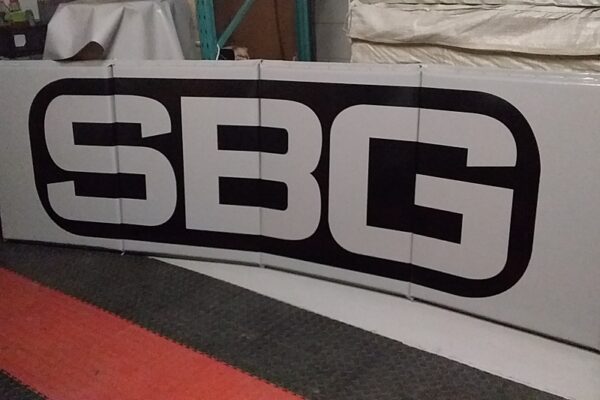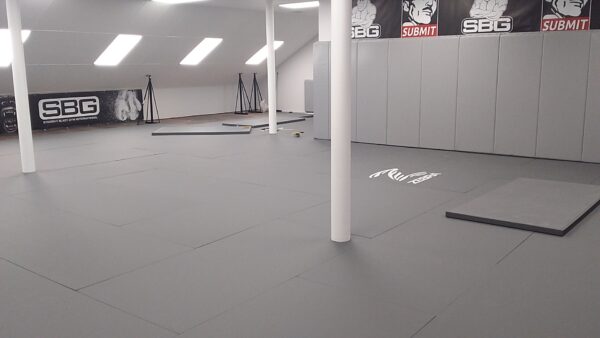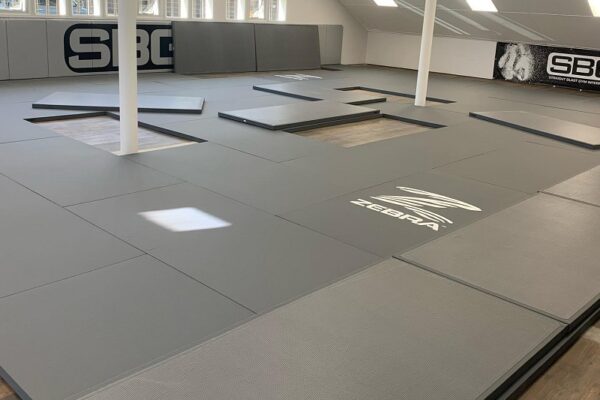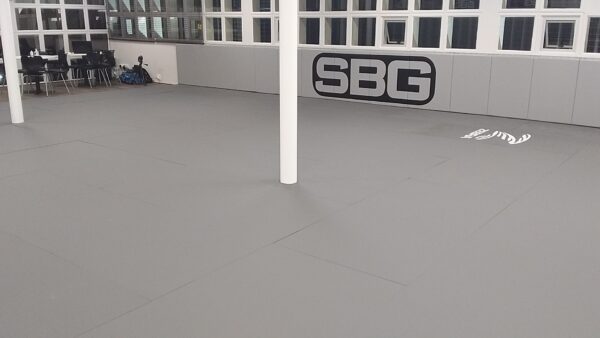 "Thanks Johann, you've been helpful and patient all the way through the process.
We are glad we went with Zebra Mats."
REPS: One of the first Zebra Installations
REPS is one of the first Zebra installations in South Africa. Many lessions were learned here. Note the old-school Zebra branding.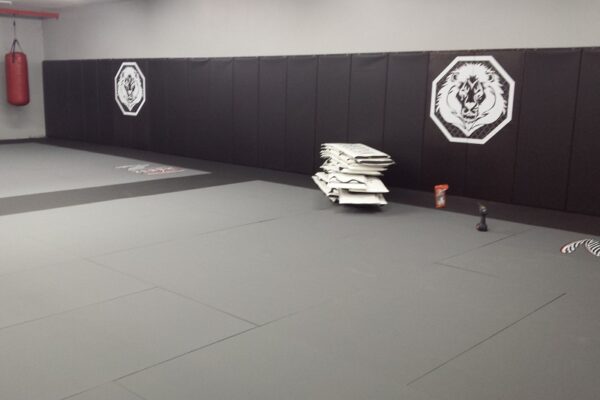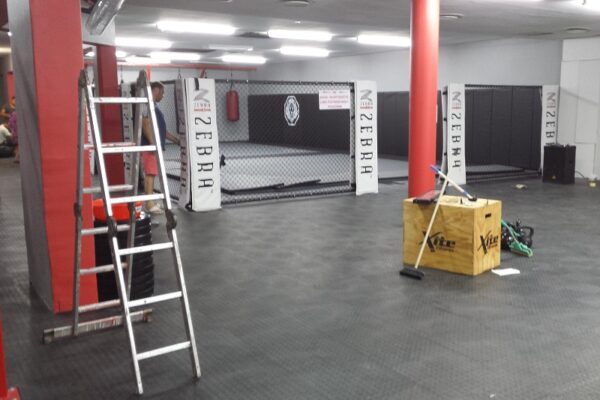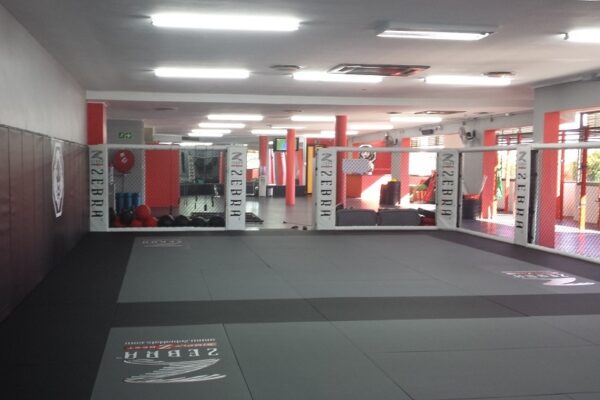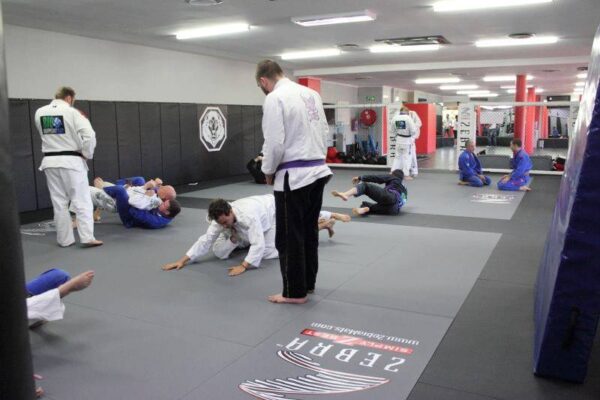 Inspiration through our Zebra Installations
We trust that you have found inspiration through our gallery of Zebra Installations to start your own training facility.
Here is a guide to help you through the process:
Video footage courtesy of the EFC