Starting a new gym or upgrading your current training facility is essential to gain new interest, gain customers and to keep the business momentum going. Fortunately, with a ZEBRA-MATS partnership, you don't have to do it alone.
1. Reduction in start-up costs
Our ZEBRA-MATS partnership program allows you split the Total Equipment Cost as follows:
Partner Contribution (due on order) and a
Buy-Out (that can be paid at a later stage)
This allows you to benefit from up to 40% reduction on initial start-up costs, specifically on Zebra Mats. You also have the option to split a portion (or all) of the Partner Contribution over a 12-month period*.
These significant cost savings can greatly enhance your financial feasibility and increase your profitability.

The ZEBRA-MATS partnership offers an easy buy-out option as part of the partnership program. This means that if you decide to end the partnership in the future, you have a straightforward process in place to buy out your agreement, giving you flexibility and control over your business.
The ZEBRA-MATS partnership program provides a safety-net cancellation feature, which helps lower the risk associated with your investment. This safety-net ensures that you have a fallback option if things don't go as planned, providing you with peace of mind
and financial security.
4. Special Partnership Pricing
As a partner, you gain access to special partnership pricing on Zebra Wall Padding, Zebra Cage Panels, and Zebra Training Gear. This exclusive pricing further reduces your costs.
5. Established Brand Reputation
Zebra Mats is a well-established brand with a strong reputation in the industry. Fitting your facility with Zebra Mats gives you instant credibility and access to a customer base that recognizes and values the quality and reliability of Zebra Mats.
As a partner, you can expect marketing support from your new ZEBRA-MATS partnership. Benefit from 3D facility design services, marketing materials, strategies, and guidance to help you effectively promote your business and ZEBRA products, including Zebra Wall Padding, Zebra Cage Panels and Zebra Training Gear.
7. Product Quality and Safety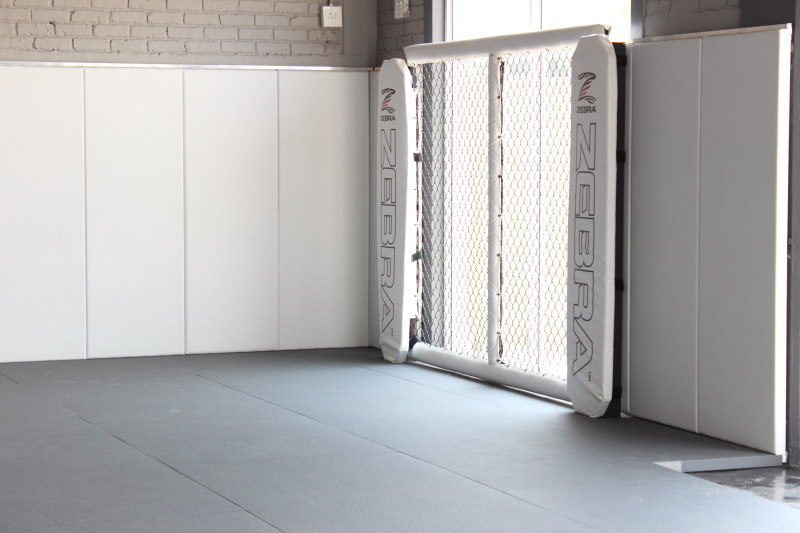 Zebra is known for producing high-quality products that prioritize safety. Zebra Wall Padding, Zebra Cage Panels and Zebra Training Gear are no exception. By partnering with Zebra, you can offer your customers products that are durable, reliable, and designed to put the safety of your customers first.
Zebra Mats SA has fitted the top martial arts facilities in South Africa, with the help of an international team of experts who possess extensive technical knowledge and experience in their products. Your ZEBRA-MATS partnership allows you to tap into their expertise and benefit from their guidance and support throughout the partnership.
Zebra Mats is committed to continuous product innovation. As their partner, you can stay ahead of the competition by gaining access to their latest product developments in Zebra Wall Padding, Zebra Cage Panels, and Zebra Training Gear, ensuring that you offer your customers cutting-edge and in-demand solutions.
10. Long-Term Partnership Potential
A ZEBRA-MATS partnership opens up the potential for a long-term relationship. After a certain period, we could sell the partnership mats to an upcoming partner club, and use the funds towards a fresh set of mats for your facility.
The monthly ZEBRA-MATS partnership fee is fixed at 1% of the initial Total Equipment Cost. You will be required to perform advertising requirements for ZEBRA as per the Terms and Conditions set out in the agreement. There is a formal partnership agreement to be signed and will be managed by Multi Arts Training Support (Non-Profit Company) / MATS (www.mats.org.za).
*Terms and Conditions apply.
Partnership deals on offer...
The Partnership Packages combine the correct mat type and pallet quantities to provide the best cost efficiency.
Contact us for more information